We recommend that you purchase a travel protection plan to help protect you and your travel investment against the unexpected.
To View or purchase, please click on the following links:
Preferred Travel — Travel Basic
Preferred Travel — Travel Select
Get a Travelex Insurance Quote

When the others say "no," we say "yes."
It's important to know that in a travel medical emergency, most forms of travel insurance will not get you to the hospital of your choice—only to the nearest hospital they deem medically appropriate. It's very likely that you won't see eye-to-eye with that choice. But getting transfer to the hospital of your choice is up to you to arrange and pay for out-of-pocket. Unless you're a member of MedjetAssist. In that case, you simply call us, and we handle the rest.
We arrange transfer regardless of medical necessity, regardless of cost and with no restrictions on the amount or type of travel you take.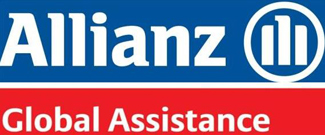 Allianz Global Assistance is a world leader in the travel insurance and assistance industry because we really do help people—anytime, anywhere. As a principal provider of travel insurance, corporate assistance, and concierge services, we can help our customers find solutions to any travel-related problem.
Get a Allianz Global Assistance Quote

Too busy to manage your visa request? A CIBTvisas Concierge Specialist will manage the entire process from start to finish, providing the expertise necessary to ensure your request is approved as quickly as possible. Experience the convenience & certainty of the Concierge Service, our highest level of one to one, customized service.