Joseph Gandolfo
Independent Travel Advisor - Virtual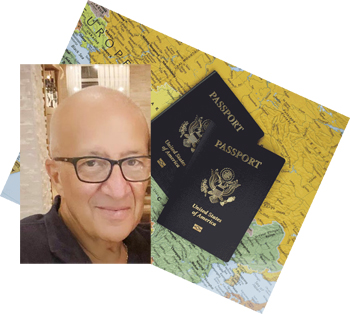 Specialties: Italy and Western Europe
Personal Travel highlight of a recent trip: Being able to enter the private rooms in the Papal summer residence at Castel Gandolfo in Rome. The access enabled me to see the Pope's bedroom, kitchen, TV room etc. Because of this new connection I can now offer this very limited access to VIP clients.
Favorite thing I try to do when I travel: Wander through the local markets, taste the food and in particular the local wines
Best Travel Advice: Trust the advice of a travel specialist who has the ability to streamline the process of creating an itinerary, insert surprising elements during the voyage and helping avoid the possible pitfalls.
Best Client Rescue: Being able to navigate a client away from Iceland during a recent vulcanic eruption when airports were closed, and find an alternative route back to the US safely via France and without extra cost.
Most memorable Client trip: Client wanted to see the relic of the Titanic after seeing the movie. I found a company in the UK that permitted him to do just that by boarding him on a freighter that allowed him to submerge in the same 2 person submarine used in the Titanic documentary. He didn't even take photos…he simply wanted to experience the adventure visually without interruption.
Dream Trip: Traveling through India on the Maharajah Express