Tina Gelinas
Independent Travel Advisor - Virtual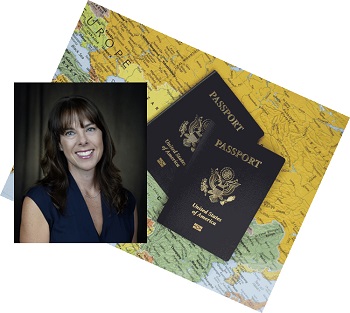 Specialties: Family Travel; Europe; North America
Personal Travel highlight of a recent trip: My husband, three sons, and I spent Christmas 2020 in Big Sky, Montana. I scheduled an unguided, outside of Yellowstone snowmobile tour for the five of us. The scenery left us . . . speechless. Covered in snow, the ground and trees looked as if we were traveling through Narnia at 50 MPH. Being together on the mountains, in that snow, will forever be a favorite, tip overs and all.
Favorite thing I try to do when I travel: Eat, drink, and stay out as late as possible ;)
Best Travel Advice: In graduate school, I spent a summer studying in Perugia, Italy. And I have never forgotten the advise of my professor: When you travel, always think that you will return. One can never see all that a town, city, country has to offer in a few days. Enjoy your time there, set aside time to walk around and breathe in what is around you. Think as if you will return, and then you'll find something else to enjoy.
Favorite Destination: Always Italy. But I have fun everywhere—it's a vacation.

Bucket List to do's: I really don't have any. Traveling seems to present itself. But I would like to take a river cruise in Portugal and spend a ski vacation in Switzerland, eating and drinking, and watching other people ski.

INTEREST/SPECIALTIES: Active & Adventure Travel; Family; Snow Ski; Spa/Wellness; Beach/Sun; Luxury Travel