Peter Hartnedy
Independent Travel Advisor - Naples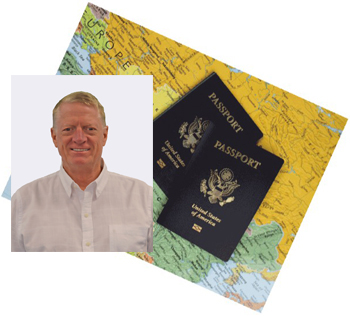 Peter earned a Le Cordon Bleu Associates degree from the California Culinary Academy. While traveling extensively for business and pleasure, Peter began working in the travel and hospitality industry in 2005 with jobs at the Metropolitan Club in San Francisco, the Sheraton Kannapoli Beach Hotel on Maui, the Keauhou Beach Resort on the Big Island and at the La Playa Beach Resort in Naples, FL.

Peter has rented villas in the Chianti Region of Tuscany, Luca, the Veneto and in Province, visited all of the major European capitals, toured Normandy, Province, Lake Cuomo and throughout Italy, Germany, Greece, Switzerland, western Ireland, the Costa Brava, and crossed the English Channel by ferry. Peter has enjoyed a culinary tour of the Amalfi Coast , a safari in Kenya , and toured Venezuela , Puerto Rico and the south island of New Zealand.

Having sailed throughout the Caribbean on Carnival, Celebrity, Norwegian and Princess Cruise Lines, Peter has visited, Aruba, Curacao, Bermuda, Nassau and the Bahamas, San Juan, Barbados, St. Maarten, St. Kits, St. Thomas and Cozumel.

His travels have also taken him to Venezuela, Costa Rica, Panama and Mexico; and if you're interested in adventure and travel, Peter can plan and customize a white water rafting, snorkel, scuba or fun ski vacation, where ever they can be found.

Areas of expertise: Caribbean and European cruises, Europe, Africa, California, Hawaii, New Zealand and the northeast United States.