7-night Northern Europe Discovery Cruise aboard Seven Seas Splendor
06/30/2021 - 07/07/2021
Hosted by Jessy LaPaglia
Stockholm to Copenhagen
Regal splendor glimmers throughout Northern Europe. Witness the gilded beauty of Catherine's Palace, shimmering outside St. Petersburg and the palatial impressions of the many monarchs which once ruled these stunning lands.
LUXURY PERFECTED ~ Seven Seas Splendor™...
Building on our long tradition of being the most inclusive luxury experience in the world, we are creating something beyond all expectations. We are yet again elevating a new standard for luxury by striving for the ultimate achievement — perfection.
EXCLUSIVE AMENITIES
$400 per Couple Shipboard Credit
Cocktail Reception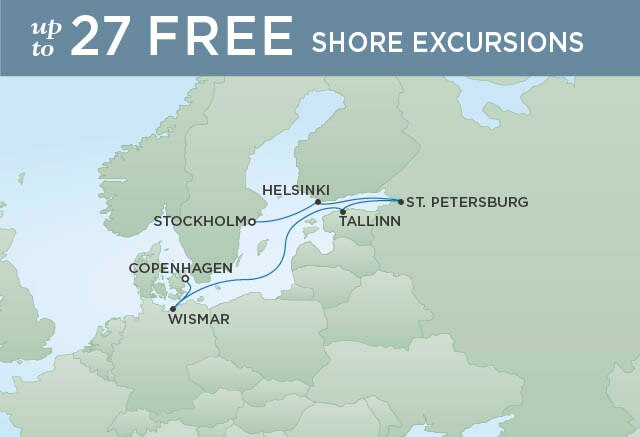 Contact Jessy for more information